Maintenance & Crack Repair
Maintenance and Crack Repair are vital to prolonging the life of your surface. C & H Sport Surfaces uses the best products on the market and follows manufacturer specifications and best practices. We use and recommend Sportmaster products for the surfacing of tennis courts, basketball courts and pickleball courts. Over the years, Sportmaster's products have proven to be durable as well as long lasting when manufacturers specifications are followed. We also rely on Advanced Polymer Technology for running track products. Douglas Industries is our reliable source for quality tennis, basketball and pickleball accessories We also provide Control Joint Cutting and repair.
The pictures below display crack repair and sanding before repainting the surface.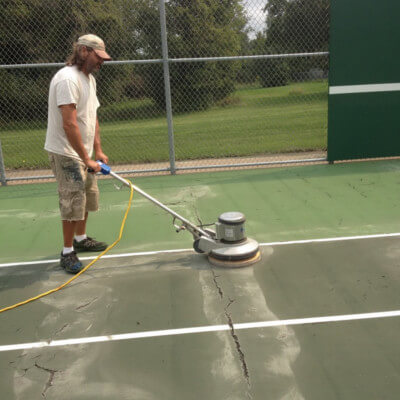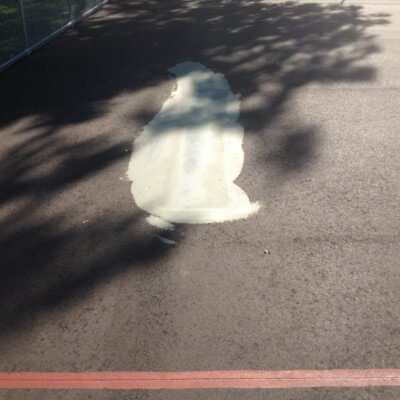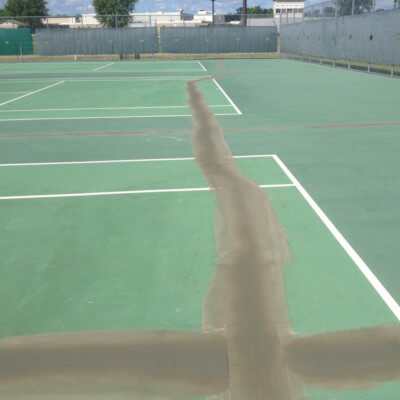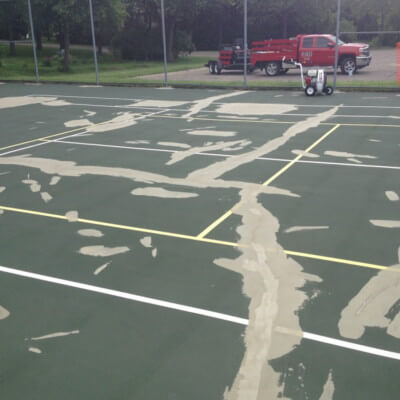 Other services offered by C & H: